So, during the current pandemic we decided to build a hot tub shelter so we could enjoy our hot tub in all weathers.
Living in England we don't always have the best weather, so what better than a lightweight roofing system?
We decided we'd like to keep some light coming in so we used lightweight tiles in the Opaque to create this perfect little window alongside the Budget Black Smooth Tiles.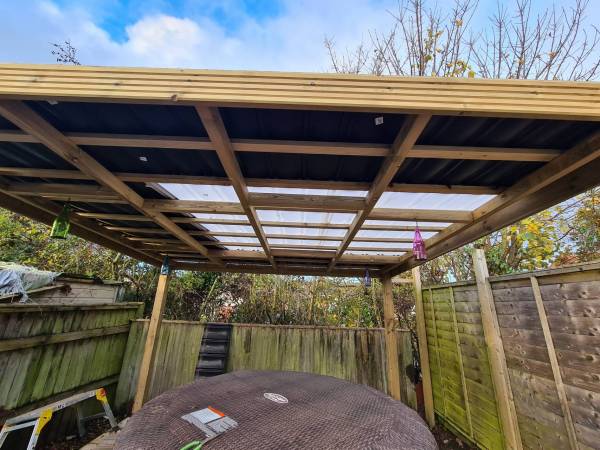 Sat in the Hot Tub looking up at the tiles was not very pleasing so we decided to do something a little different...see the below image.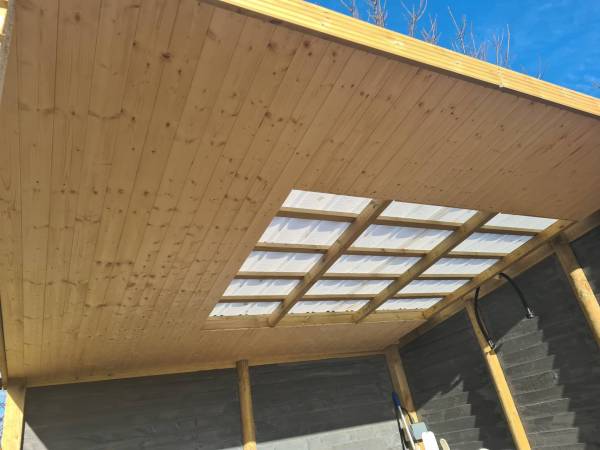 We have been able to enjoy the hot tub in the sun and even the pouring rain thanks to these tiles. The little window allows just the right amount of light through as well.
We decided to add an extra side with a window on so that we could enjoy the sunset in the evening without the wind. Below is the finish shelter.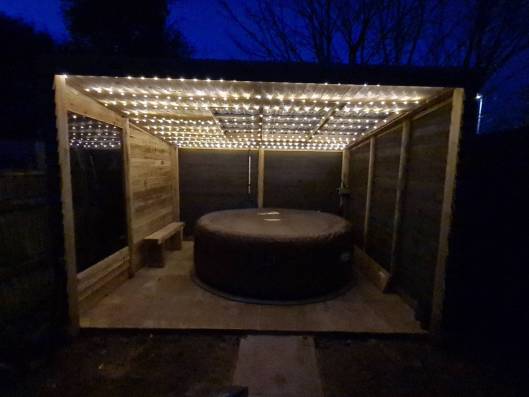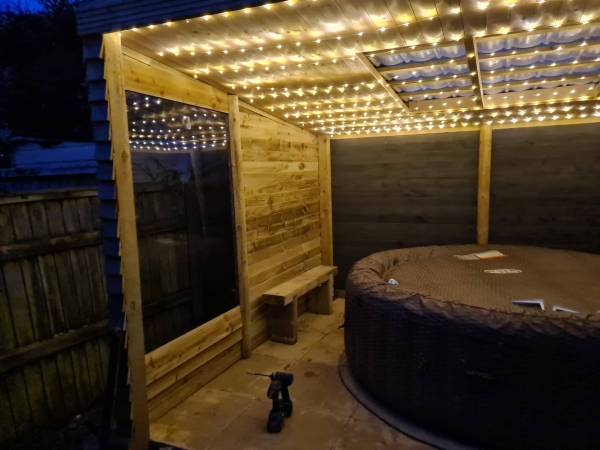 Below are some of the installation images.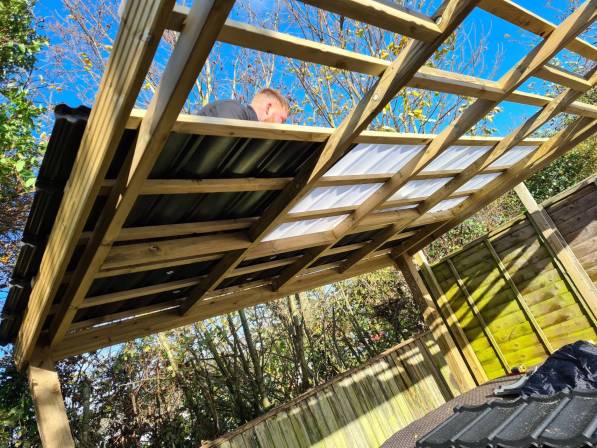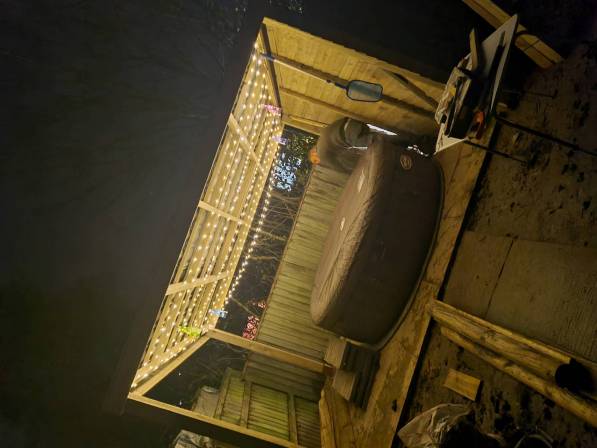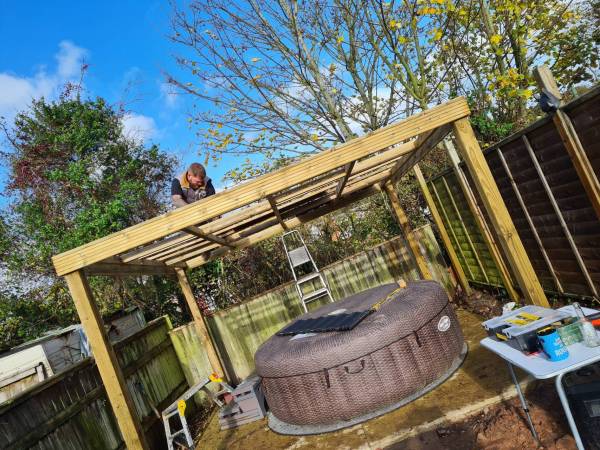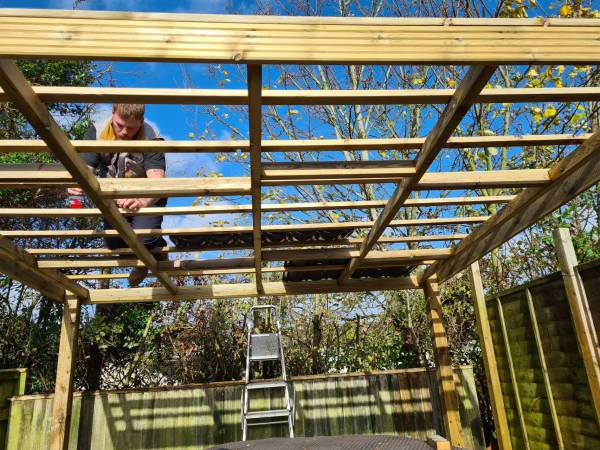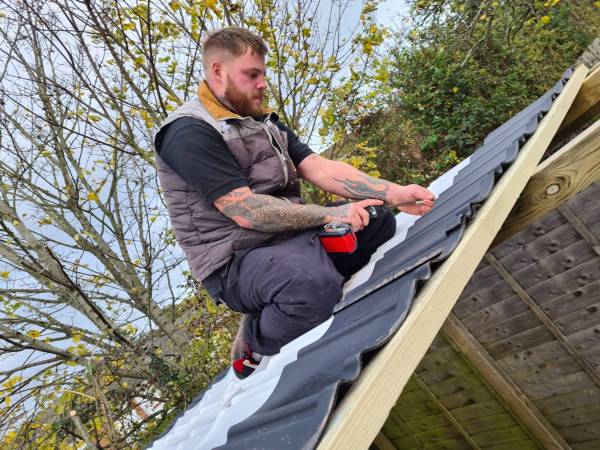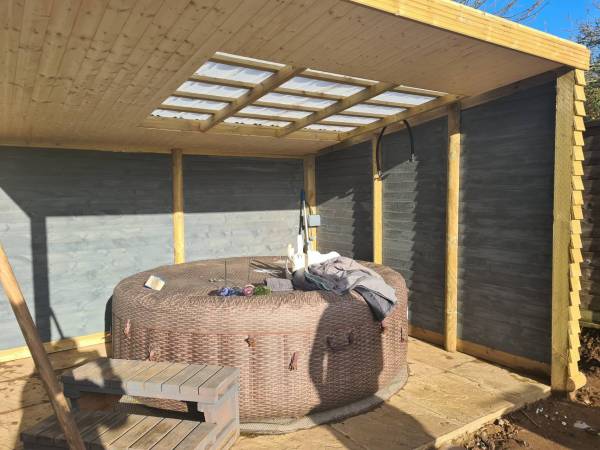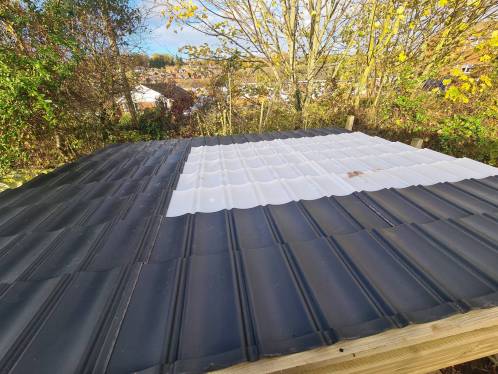 We have really enjoyed being able to use the hot tub in all weather conditions. The sun light window we have by using the Opaque tiles really does keep it warm in the colder weather as it allows the sun to shine through.
We have used the hot tub in Rain, Sun and even in the snow :)
We used a decking board to finish the front of the pent roof shelter as lightweight tiles do not manufacture a component for this at the moment. We sealed it with a water tight sealant and we have not had any issues with the rain coming in.
Perfect and enjoyable!