Quality British made lightweight roofing tiles for DIY roofing or trade
Quality British made lightweight roofing tiles for DIY roofing or trade. Not only are our lightweight roofing tiles very light and strong, but they are also simple to fit on a wide range of roofs. Our lightweight tiles are easy to saw and cut and with just some batons, a drill, a screwdriver and a handful of screws, you can completely renew your roof in just a couple of hours.
We manufacture and distribute our own low pitch roofing products (recommended for roof pitches of 10º and above) to the highest standard, and pride ourselves on our attention to detail. Our recycled roofing tiles are made here in the UK by our family run business, and we have been producing and distributing our roofing system for many years throughout the UK and Europe.
Our lightweight roofing tiles are made from a mix of a top blended quality virgin polypropylene and recycled polypropylene, they can also be recycled, making them a brilliant, eco-friendly option.  All our tiles are guaranteed for 25 years.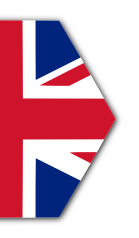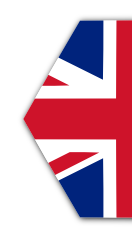 Why use our roofing tiles?
Quick and Easy to Install
Our tiles are easy to saw and cut, with just some batons, a drill, a screwdriver and a handful of screws, you can transform your roof in a couple of hours.
Eco Friendly
We not only use recycled materials in our manufacturing process but our tiles can also be recycled at the end of their life. The base of our tile is produced using among other things, recycled nappies!
Incredibly Tough
Our tiles are made from a polymer which is incredibly hard wearing and flexible and therefore won't dent.
Ultra Lightweight
Our tiles are incredibly light, at only 6 kg per Square Meter!
Made In The UK
All our tiles are manufactured at our factory in Lydney, in the Forest of Dean and we deliver them throughout the UK.
Guaranteed
All our tiles have a 25 year guarantee!
Check out some of our ranges
Garage Roof Replacement | By Lightweight Tiles
" Thank you to LightWeight Tiles in Lydney my dream is heading to reality. After buying a garden room with my share of inheritance money after losing my mother. I was so upset at the quality I was distraught. Lightweight tiles came to the rescue. Not only did the team in the office – Susan and Carol help us with the estimate and order, but we were shown how the tiles are produced and got to meet the whole team, who were really informative and helpful.
As a bonus Charlie and Josh even spent a couple of evenings after work putting the tiles on for me. The glazing is almost complete, and it is so lovely and warm that I can't wait to spend more of my time relaxing inside, remembering my Mum in a lovely environment. Thank you so much
"
- Bet C. , Lydney
Shed Roof Replacement By Lightweight Tiles
" This old building in our garden is known to us as the Ranch House. It is known to be at least 75 years old and may well be more. The roof in particular was falling apart, it was covered in corrugated bitumen sheeting which was well past its used by date. We had two choices; demolish it or renovate it. We decided to renovate but felt that it deserved something better than corrugated sheeting on the roof. This was why we selected Lightweight Tiles after several email exchanges with Laura and Susan plus going to meet Laura at the Renovation Show in Birmingham.

The hard part was completely rebuilding the roof structure as we decided to change the pitch of the roof. Fitting the tiles was easy. Two of us fitted 70 tiles on the long side in 5 hours which included a leisurely lunch and several cups of tea. I fitted the remaining 30 on the other side on my own in about the same time. I have one tip though, it is worth drilling a small pilot hole for each screw, you can then fit the screws much more neatly.

We are very pleased with the transformation, I keep going down the garden to look at it!"
- Bob S , Cheltenham
Our Customers Conservatory Roof Conversions
Our Customers Other Outside Building Roof Conversions
" Replacing my conservatory roof with your product was a considerable undertaking for me and my roofer who had not used the product before. Therefore I decided to visit you premises to check the light tiles out for myself and find out a little more about installation. I was greeted by Laura who was most helpful, answered all my questions and showed me some sample installations in you premises. From measurements and photographs I provided, Laura worked out a complete list of items required and provided a quotation.
In addition Laura emailed me with web links providing video clips of tile installation.
I was very pleased with the service and follow up emails. The tiles have arrived today as planned and I look forward to finding out how the installation goes over the next couple of weeks.
Best regards
L. J. Ives"
- L. J. Ives , Portchester
Our latest Blog posts
So, during the current pandemic we decided to build a hot tub shelter so we could enjoy our hot tub...