Quality British made lightweight roofing tiles for DIY roofing or trade
Quality British made lightweight roofing tiles for DIY roofing or trade. Not only are our lightweight roofing tiles very light and strong, but they are also simple to fit on a wide range of roofs. Our lightweight tiles are easy to saw and cut and with just some batons, a drill, a screwdriver and a handful of screws, you can completely renew your roof in just a couple of hours.
We manufacture and distribute our own low pitch roofing products (recommended for roof pitches of 10º and above) to the highest standard, and pride ourselves on our attention to detail. Our recycled roofing tiles are made here in the UK by our family run business, and we have been producing and distributing our roofing system for many years throughout the UK and Europe.
Our lightweight roofing tiles are made from a mix of a top blended quality virgin polypropylene and recycled polypropylene, they can also be recycled, making them a brilliant, eco-friendly option.  All our tiles are guaranteed for 25 years.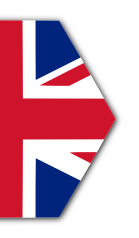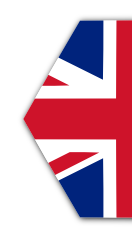 Why use our roofing tiles?
Quick and Easy to Install
Our tiles are easy to saw and cut, with just some batons, a drill, a screwdriver and a handful of screws, you can transform your roof in a couple of hours.
Eco Friendly
We not only use recycled materials in our manufacturing process but our tiles can also be recycled at the end of their life. The base of our tile is produced using among other things, recycled nappies!
Incredibly Tough
Our tiles are made from a polymer which is incredibly hard wearing and flexible and therefore won't dent.
Ultra Lightweight
Our tiles are incredibly light, at only 6 kg per Square Meter!
Made In The UK
All our tiles are manufactured at our factory in Lydney, in the Forest of Dean and we deliver them throughout the UK.
Guaranteed
All our tiles have a 25 year guarantee!
Check out some of our ranges
Garage Roof Replacement | By Lightweight Tiles
" The materials a joy to work with, so long as you adhere to the fitting instructions on small planets website you can not go wrong. The tiles slot together effortlessly. And the overall finished job looks stunning. Shortly after I had finished the job the heavens opened with hail stones. I was stood in the conservatory and barely heard a thing. Thank you to all personal whom I spoke to when purchasing the materials. You were all very helpful. Looking forward to summer now in our transformed conservatory!"
- Steven J
Shed Roof Replacement By Lightweight Tiles
" Many thanks superb product made an excellent job of roof cheers and thanks again."
- Graham P
Our Customers Conservatory Roof Conversions
" I just wanted to say how good your product was when I used it recently .
I took down an old wooden conservatory and replaced it with a brick one that had a wooden roof . The front of the conservatory roof sat on a wall plate on top of the French door frame and I didn't want the weight of concrete tiles on top of that,so I researched and found your product.
The videos of how the product was made and installed and how durable they were was a deciding factor in me choosing yourself over other similar product I had seen.
I have to say the service from the lady who took the order to the prompt delivery was 1st class and friendly , and the price was a lot less than I had thought was going to be .
The product itself was top quality and installation was as simple as it could be with everything fitting together without any problems and the verge trims finished it off fantastically and all the people who have seen it have commented on how good it looks .
I have been a building site manager for 25 years plus so have a good idea of things and how they should work and I have to say I wouldn't hesitate to recommend or use your product again.
So well done for developing such a great product and wishing your company every success in the future.

Many thanks

"
- Kevin , Hinckley
Our Customers Other Outside Building Roof Conversions
" Good Evening.
I thought you might like to see some of the sheds in my garden that have been re-roofed with your lightweight tiles. In some of the pictures, you can see how use has been made of your eaves guard as a sill for the glazing units.
You have a first class product and I would recommend it, At 75 years old I was able to re-roof all of the sheds my self as they are so light and easy to use. As you can see there is one more shed to be done, and with a few leftovers from the other sheds, I was able to make a shelter for the robo mower!
A pleasure to do business with you all.
Regards,"
- David.P. , Gloucestershire
Our latest Blog posts
So, during the current pandemic we decided to build a hot tub shelter so we could enjoy our hot tub...