Quality British made lightweight roofing tiles for DIY roofing or trade
Quality British made lightweight roofing tiles for DIY roofing or trade. Not only are our lightweight roofing tiles very light and strong, but they are also simple to fit on a wide range of roofs. Our lightweight tiles are easy to saw and cut and with just some batons, a drill, a screwdriver and a handful of screws, you can completely renew your roof in just a couple of hours.
We manufacture and distribute our own low pitch roofing products (recommended for roof pitches of 10º and above) to the highest standard, and pride ourselves on our attention to detail. Our recycled roofing tiles are made here in the UK by our family run business, and we have been producing and distributing our roofing system for many years throughout the UK and Europe.
Our lightweight roofing tiles are made from a mix of a top blended quality virgin polypropylene and recycled polypropylene, they can also be recycled, making them a brilliant, eco-friendly option.  All our tiles are guaranteed for 25 years.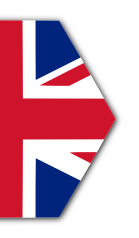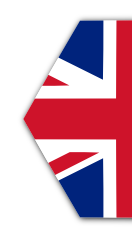 Why use our roofing tiles?
Quick and Easy to Install
Our tiles are easy to saw and cut, with just some batons, a drill, a screwdriver and a handful of screws, you can transform your roof in a couple of hours.
Eco Friendly
We not only use recycled materials in our manufacturing process but our tiles can also be recycled at the end of their life. The base of our tile is produced using among other things, recycled nappies!
Incredibly Tough
Our tiles are made from a polymer which is incredibly hard wearing and flexible and therefore won't dent.
Ultra Lightweight
Our tiles are incredibly light, at only 6 kg per Square Meter!
Made In The UK
All our tiles are manufactured at our factory in Lydney, in the Forest of Dean and we deliver them throughout the UK.
Guaranteed
All our tiles have a 25 year guarantee!
Check out some of our ranges
Garage Roof Replacement | By Lightweight Tiles
" Thank you to LightWeight Tiles in Lydney my dream is heading to reality. After buying a garden room with my share of inheritance money after losing my mother. I was so upset at the quality I was distraught. Lightweight tiles came to the rescue. Not only did the team in the office – Susan and Carol help us with the estimate and order, but we were shown how the tiles are produced and got to meet the whole team, who were really informative and helpful.
As a bonus Charlie and Josh even spent a couple of evenings after work putting the tiles on for me. The glazing is almost complete, and it is so lovely and warm that I can't wait to spend more of my time relaxing inside, remembering my Mum in a lovely environment. Thank you so much
"
- Bet C. , Lydney
Shed Roof Replacement By Lightweight Tiles
" Just wanted to let you know that I've finished the roofing of my garage / workshop at the weekend.
Thank you for your advice and good service in getting the tiles and sundries to me in County Antrim promptly."
- Alan , County Antrim
Our Customers Conservatory Roof Conversions
" Just a short email to thank you. Excellent service and a top product"
- D Catherall
Our Customers Other Outside Building Roof Conversions
" We contacted Lightweight tiles to request information on the Product The staff we very helpful and we arranged a visit to inspect the product Having given them the sizes of the conservatory that we wanted to re roof, we received a quotation for all the product to do the job. We collected the product which was shrink wrapped very well Following the installation advice on the web site it took us just 15 hours to strip off the old roof and install the new one It was very east to cut and fit the tiles All finishing end strips fit very well Any competent DIY person can do this We would recommend the product to anyone wishing to roof or re-roof any building Special Thanks to all personal for their valued assistance all through the process.We even received a credit for the few tiles that we did not use."
- Grenville S.