Quality British made lightweight roofing tiles for DIY roofing or trade
Quality British made lightweight roofing tiles for DIY roofing or trade. Not only are our lightweight roofing tiles very light and strong, but they are also simple to fit on a wide range of roofs. Our lightweight tiles are easy to saw and cut and with just some batons, a drill, a screwdriver and a handful of screws, you can completely renew your roof in just a couple of hours.
We manufacture and distribute our own low pitch roofing products (recommended for roof pitches of 10º and above) to the highest standard, and pride ourselves on our attention to detail. Our recycled roofing tiles are made here in the UK by our family run business, and we have been producing and distributing our roofing system for many years throughout the UK and Europe.
Our lightweight roofing tiles are made from a mix of a top blended quality virgin polypropylene and recycled polypropylene, they can also be recycled, making them a brilliant, eco-friendly option.  All our tiles are guaranteed for 25 years.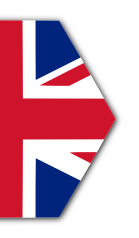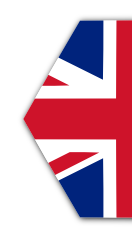 Why use our roofing tiles?
Quick and Easy to Install
Our tiles are easy to saw and cut, with just some batons, a drill, a screwdriver and a handful of screws, you can transform your roof in a couple of hours.
Eco Friendly
We not only use recycled materials in our manufacturing process but our tiles can also be recycled at the end of their life. The base of our tile is produced using among other things, recycled nappies!
Incredibly Tough
Our tiles are made from a polymer which is incredibly hard wearing and flexible and therefore won't dent.
Ultra Lightweight
Our tiles are incredibly light, at only 6 kg per Square Meter!
Made In The UK
All our tiles are manufactured at our factory in Lydney, in the Forest of Dean and we deliver them throughout the UK.
Guaranteed
All our tiles have a 25 year guarantee!
Check out some of our ranges
Garage Roof Replacement | By Lightweight Tiles
" This is the transformation of my conservatory, which my wife and I are very happy with. We will definitely recommend you and are speaking highly of your product. Thank you very much."
- S. Nach... , Royston
Shed Roof Replacement By Lightweight Tiles
" What a great quality product, with the detailed Installation guide, perfect for DIY enthusiasts. The whole process from measuring,ordering,delivery and Installation went without a hitch, and the finished item looks great.

In extremely challenging conditions due to Covid, I was updated at every stage by Laura via Email, who promptly answered all my questions.

I would recommend Lightweight Tiles to all my friends.

"
- Keith Barwise
Our Customers Conservatory Roof Conversions
" I installed this product over an existing asbestos cement garage roof so needed something light but robust as we have lots of rain and trees. Can I say this is a fantastic product which was easy to install as an amateur (after conquering my dislike for clambering on roofs) and the finished roof is transformational and all support timbers show no excessive load bearings.

I am extremely pleased with the product and would recommend these tiles very highly."
- Vincent , Hindhead
Our Customers Other Outside Building Roof Conversions
" Just finished new roof on conservatory with budget tiles and its looking just great. I am well pleased, well worth the money. Tiles are fantastic before and after. "
- Richard , Morpeth
Our latest Blog posts
So, during the current pandemic we decided to build a hot tub shelter so we could enjoy our hot tub...